Lakeesha Brown is a Black Serial Single Mother of at least two children. A 10 year old daughter & the 7 year old son, Esmond, who she killed.



The child's mother, 28-year-old Lakeesha Brown, told detectives she believes she suffocated her son by putting her legs across his head and sitting on his chest.

A body exam revealed that Esmond's right arm was broken in three places, and he showed signs of being suffocated.
Read whole story...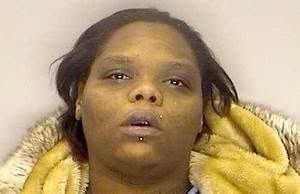 It's reported that in 2003 Lakeesha walked dangerously close to highway traffic with Esmond while she was high on drugs & police nearly used deadly force while restraining her.

This is not the worst part, but definitely worth noting, the father, Edwin I. Ross, is reported to have been trying to get custody of his child but couldn't afford an attorney. Here is another case of a Black Serial Single Mother abusing & later killing a child that could have been with his father.

I hypothesize, Lakeesha broke Edmund's arm & killed him hoping to hide the abuse by eliminating the evidence of his entire body. Hopefully we'll discover her motives as the case develops.

Ultimately, this is another case of a Black Serial Single Mother popping out babies & finding monstrous ways to shirk her responsibility.

It's not a hard conclusion to draw...Black Women suck.